Ingredients:
600 gr. cleaned fresh Dawei Squid.
One carrot
One green tomato
Two tbsp of good quality dried shrimps.
A lot of garlic cloves
A lot of fresh hot chillies
Two limes.
Palm sugar or brown sugar (quantity to taste)
Good quality fish sauce
Fresh coriander.
Four or five spring onions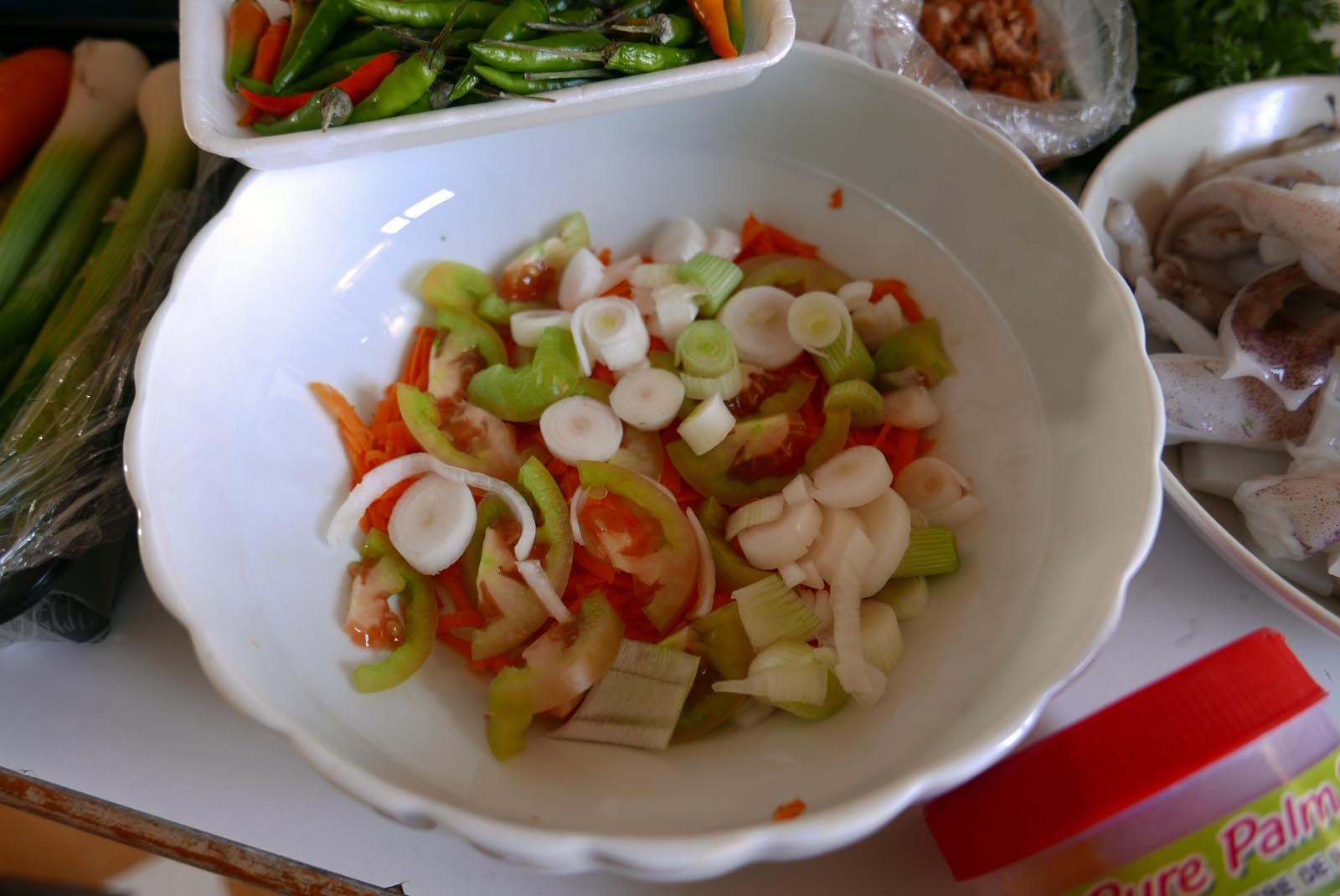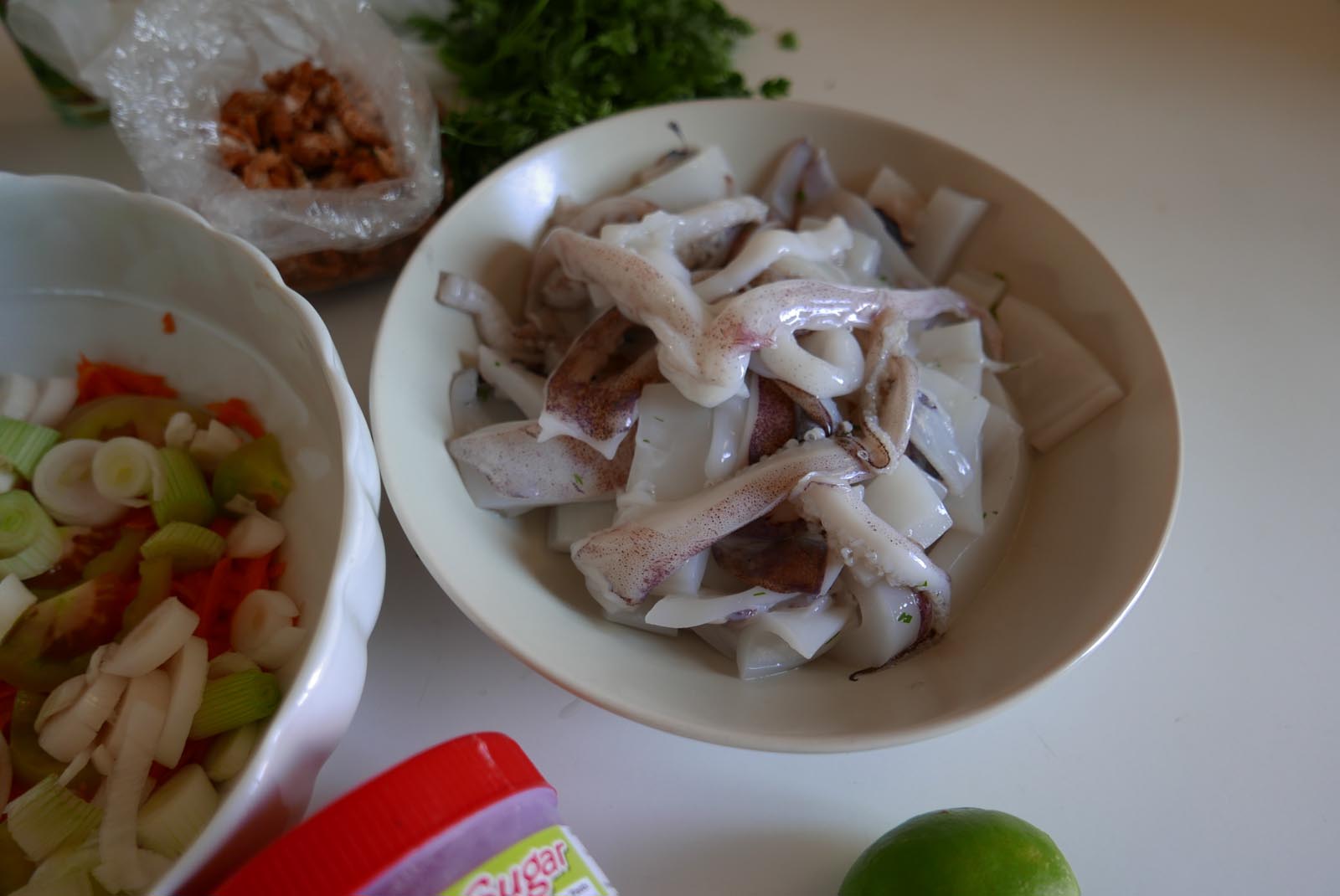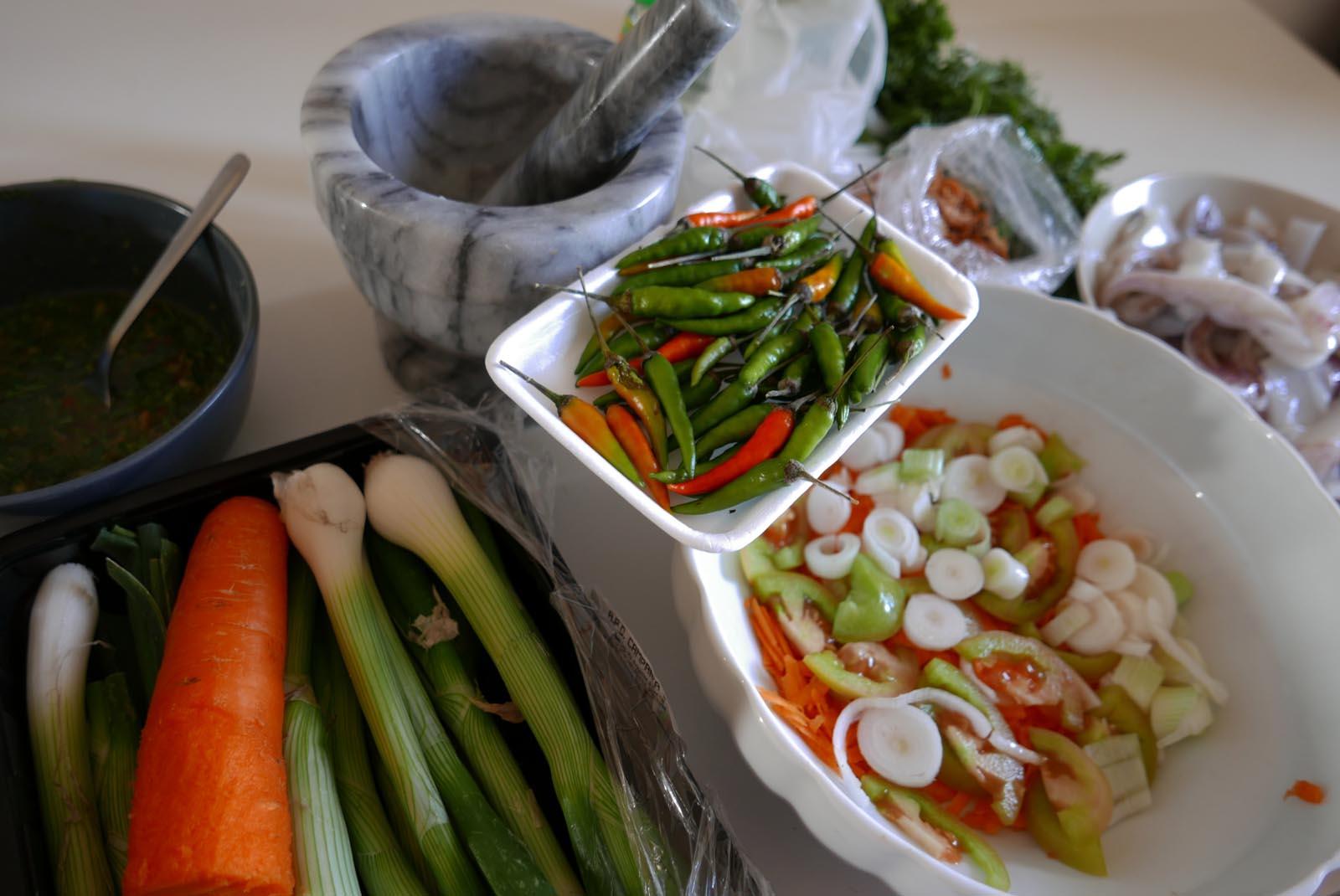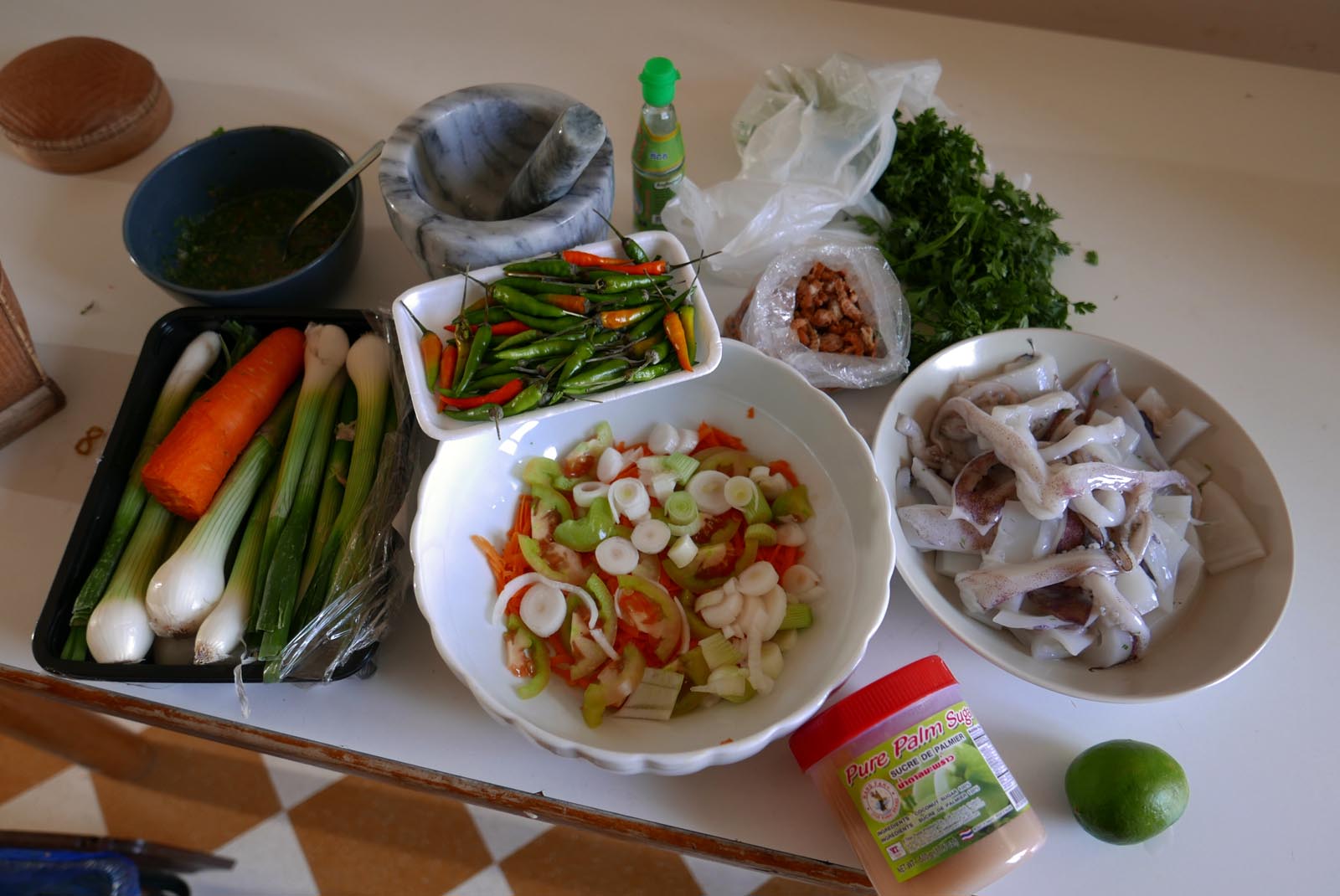 Crush garlic, the chillies and the dried shrimps in a mortar and add lime juice, fish sauce and sugar until you get a liquid sauce. While crushing you should feel the strong smell of chillies in your nose. The resulting taste should be a balance of sweet, (very) hot and sour.
Pour in a cup and add the coriander, finely cut. Put aside.
Shred the carrot, slice the tomato and the spring onions and put in a large bowl.
Cut the squid into rings (or whichever shape you like, this doesn't really matter) and cook in a very hot
wok with a couple glasses of water, it should boil in little water for two or three minutes maximum
in order to remain crispy.
When done drain and while still warm, put in the bowl with the vegs, add the sauce and mix.
Serve at room temperature, alone or with rice.